APS
Newsletter
Other
News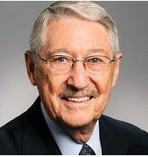 The Lasker Foundation recently named 40-year APS member, Max Cooper, MD, the winner of the 2019 Albert Lasker Basic Medical Research Award. Honoring two scientists for discoveries that have launched the course of modern immunology, the award recognizes both Dr. Cooper (Emory University School of Medicine) and Jacques Miller (Emeritus, The Walter and Eliza Hall Institute of Medical Research) for their work identifying two distinct classes of lymphocytes, B and T cells. This monumental achievement led to the organizing principle of the adaptive immune system. Watch his acceptance remarks and learn more about the 2019 Lasker Award winners in a series of videos produced by science journalist, Flora Lichtman.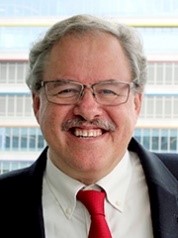 The National Academy of Medicine (NAM) recently elected APS member of 8 years, Stephan Grupp, MD, PhD, chief of the Cell Therapy and Transplant Section in the Division of Oncology and director of the Cancer Immunotherapy Program at Children's Hospital of Philadelphia (CHOP), and professor of pediatrics at the Perelman School of Medicine at the University of Pennsylvania. Dr. Grupp was recognized for "pioneering the development of an entirely novel therapy for acute lymphoblastic leukemia (ALL) and leading the first global engineered cell therapy trial that demonstrated effective sustained ALL remissions, making him a leader in cancer immunotherapy." Read more about Dr. Grupp's election to NAM here.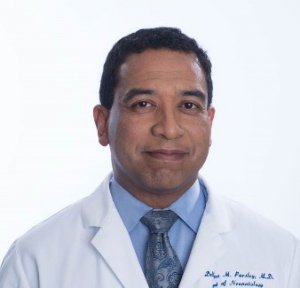 Dr. DeWayne Pursley, APS Member, 4 years, and APS Representative to the New Century Scholars (NCS) Program, has extended his service providing strategic input on behalf of the APS to the NCS Executive Committee.  This mentorship program, which is supported by the Academic Pediatric Association (APA), American Pediatric Society (APS) and American Board of Pediatrics (ABP), is aimed at increasing the diversity of the academic pediatric workforce.
2019 APS New Century Scholars Senior Mentors included: Antonio Cabrera (APS Member, 2 years), Wally Carlo (APS Member, 23 years), Gary Freed (APS Member, 15 years), David Keller (APS Member, 5 years), Michele Mariscalco (APS Member, 10 years), Jim Perrin (APS Member, 28 years), Jean Raphael (APS Member, 1 year), Joseph Rossano (APS Member, 1 year), and Tina Simpson (APS Member, 1 year). Thank you, APS Members, for your leadership!
Twelve-year APS Member, James N. Jarvis, MD, clinical professor of pediatrics in the Jacobs School of Medicine and Biomedical Sciences at the University at Buffalo, was recently recognized as a Master by the American College of Rheumatology (ACR), one of the highest honors bestowed by the organization. Read more about Dr. Jarvis here.
APS Names New COPR Representative:

Thought Leadership in Action

Dr. Michael Cabana has been selected as the new APS liaison to the American Academy of Pediatrics' Committee on Pediatric Research (CORP).  We appreciate his efforts to bring APS thought leadership to discussions guiding the pediatric research agenda. Thought leadership, a core element of the APS 2019 Strategic Plan, is one of several ways the APS voice helps to shape academic pediatrics. Many APS Members expressed an interest in serving on CORP, and APS thanks all who submitted a nomination. Please watch for more thought leadership opportunities to come.
More APS Thought Leadership in Action:

  APS Committee on Diversity and Inclusion Adds Members

Drs. Jean Raphael and Yvonne Maldonado have been selected to join the APS Committee on Diversity and Inclusion. CODI was created to promote and foster diversity and inclusion within APS. This work of this committee is a further expression of APS' thought leadership in action by highlighting an important issue facing academic pediatrics. Thank you to those who submitted a nomination for consideration. Read more about CODI's goals.
PAS Announces the 2020 Meeting Keynote Speaker
The Pediatric Academic Societies (PAS) is pleased to announce Francis S. Collins, MD, PhD, as the keynote speaker at the PAS 2020 Meeting, taking place April 29 through May 6 in Philadelphia.
Dr. Collins is a physician-geneticist who is well known for his discoveries of disease genes and for leading the international Human Genome Project. Additionally, Dr. Collins served as director of the National Human Genome Research Institute at the National Institutes of Health (NIH) from 1993 to 2008.
Read complete press release.
APS Announces
the
APS Digest
APS is pleased to announce it has partnered with MultiView to produce a new weekly email newsletter, APS Digest. We hope the APS Digest will provide Members with be a convenient reliable resource for the latest APS news and announcements as well as relevant information on trends and developments in academic pediatrics.
Watch for the APS Digest in your inbox every week, beginning Thursday, July 18, 2019 and historical via our archive page. If your institution has interest in promotional space within the APS Digest, please contact MultiView.  The APS Office always welcomes your feedback about the new APS Digest. Thank you!
American Pediatric Society opens applications for the

APS Howland Visiting Professor Program
Academic institutions have the opportunity to host the prestigious APS John Howland Award recipient. 
HOUSTON, June 4, 2019 – The American Pediatric Society (APS) announces the creation of the APS Howland Visiting Professor Program, an extension of the prestigious APS John Howland Award. The program provides an opportunity for APS members' academic institutions to host the Howland Award recipient to share knowledge, exchange ideas and discuss important issues affecting pediatrics. A call for applications is open now and will close on June 30.

American Pediatric Society Member


Shari Barkin Awarded the 2019 APA Research Award



APS Member Shari Barkin was awarded the 2019 APA Research Award for her contribution in advancing pediatric knowledge through excellence in research. The award is characterized by originality, creativity and methodological soundness. The findings should contribute significantly to the general health of children in such areas as understanding mechanisms of health and disease, methods of education, and innovative ways of providing children's services.
Dr. Barkin, your APS colleagues congratulate you on your award and contribution to advancing pediatric knowledge.

American Pediatric Society Member


Dr.

Bruder F. Stapleton Named as the 2019 Recipient of the Joseph W. St. Geme, Jr. Leadership Award. 



Washington, DC – The Federation of Pediatric Organizations (FOPO) is delighted to name F. Bruder Stapleton MD, the 2019 recipient of the Joseph W. St. Geme, Jr. Leadership Award.  Dr. Stapleton will receive the award on Saturday, April 27, 2019, at the Pediatric Academic Societies Meeting's Opening General Session in Baltimore, MD.

American Pediatric Society Member


Dr.

Mary Min-chin Lee Appointed Enterprise Chief Scientific Officer of Nemours Children's Health System



Nemours Children's Health System announced today the appointment of Mary M. Lee, MD, as Enterprise Chief Scientific Officer for the multi-state pediatric health system. Dr. Lee, who has served Nemours as an Enterprise Vice President and Physician-in-Chief of Delaware Valley Operations since April, is being tapped in this new role to oversee and lead the organization's efforts in developing better treatments and new cures to help tomorrow's children.

American Pediatric Society Honors


Dr. David K. Stevenson




2019 APS John Howland Recipient



The American Pediatric Society (APS) is proud to announce renowned neonatology leader David K. Stevenson, MD as the 2019 APS John Howland Award recipient. The award signifies the society's recognition of Dr. Stevenson for his significant contributions to advancing academic pediatrics through clinical care, scientific discovery, mentorship, leadership, and service.  The award will be presented to Dr. Stevenson on April 28, 2019, at the APS Presidential Plenary session at the 2019 Pediatric Academic Societies Meeting in Baltimore followed by the APS Members' & Howland Award Dinner.
Read complete press release.

Congratulations to APS Council Member

Leslie Walker-Harding on being selected as the next Chair for Seattle Children's
UW Medicine and Seattle Children's announced that Dr. Leslie R. Walker-Harding has been named chair of the University of Washington School of Medicine Department of Pediatrics, associate dean for the University of Washington School of Medicine and senior vice president/chief academic officer for Seattle Children's. Dr. Walker-Harding will assume her new position on Feb. 15, 2019.
Read complete press release.

American Pediatric Society Member
Sallie Permar Selected as Program Director, Pediatric Scientist Development Program (PSDP)
Drs. Michael Artman, President, AMSPDC and Joseph St. Geme, Chair, Selection Committee have announced Sallie Permar, MD, PhD will succeed Dr. Peggy Hostetter as Program Director of the PSDP, a program funded in part by the APS.
Dr. Permar is currently a Professor of Pediatrics, Immunology, and Molecular Genetics & Microbiology and a member of the Human Vaccine Institute and the Center for Virology at Duke University Medical Center. She also serves as Director of the Children's Discovery Unit and the Pediatric Research Scholars Physician-Scientist Training Program in the Department of Pediatrics at Duke and as Co-Director of the Duke Center for AIDS Research Developmental Core.
A highly accomplished basic, translational, and clinical investigator in congenital and neonatal viral infections, with a focus on HIV, cytomegalovirus, and Zika virus, Dr. Permar has been well funded by the NIH and other agencies throughout her career. She has a strong track record as a mentor and has been a leader in developing innovative approaches to training physician scientists. Dr. Permar will work alongside APS Member Dr. Peggy Hostetter in overseeing the PSDP over the coming months and will assume full responsibility for the PSDP in July 2019.
Dr. Permar, APS salutes you on your new appointment!  To former APS President Dr. Hostetter, APS offers deepest thanks for your incredible leadership over more than two decades as the PSDP has become the preeminent NIH-sponsored physician-scientist career development program in the country.

American Pediatric Society Member
Michael Grunstein

Awarded 2018 Albert Lasker Basic Medical Research Award
The 2018 Albert Lasker Basic Medical Research Award honors two scientists for discoveries that have elucidated how gene expression is influenced by chemical modification of histones, the proteins that package DNA within chromosomes. Through tour-de-force genetic studies in yeast, Michael Grunstein (University of California, Los Angeles) demonstrated that histones dramatically influence gene activity within living cells and laid the groundwork for understanding the pivotal role of particular amino acids in this process. C. David Allis (Rockefeller University) uncovered an enzyme that attaches a specific chemical group to a particular amino acid in histones, and this histone-modifying enzyme turned out to be an established gene co-activator whose biochemical capabilities had eluded researchers. Grunstein and Allis unveiled a previously hidden layer of gene control and broke open a new field. More…
Dr. Grunstein, your APS colleagues congratulate you on your award and your continued leadership!