The American Pediatric Society names Dr. Chris Feudtner as the recipient of the 2023 Norman J. Siegel Outstanding Science Award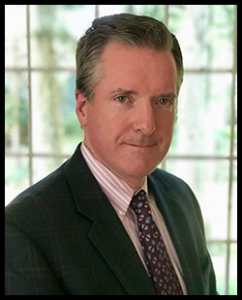 HOUSTON, Dec. 5, 2022 – The American Pediatric Society (APS) is pleased to announce Chris Feudtner, MD, PhD, MPH, as the recipient of the 2023 Norman J. Siegel New Member Outstanding Science Award for his considerable contributions to pediatric science. The award will be presented to Dr. Feudtner during the APS Presidential Plenary at the Pediatric Academic Societies 2023 Meeting.
Dr. Feudtner is Division Chief of General Pediatrics and Director of Research for the Justin Michael Ingerman Center for Palliative Care at Children's Hospital of Philadelphia, where he holds the Steven D. Handler Endowed Chair in Medical Ethics. He is Professor of Pediatrics, Medical Ethics, and Health Policy at the Perelman School of Medicine of the University of Pennsylvania. Nationally and internationally, Dr. Feudtner has long been one of the premier clinical and health services researchers regarding pediatric palliative care.
"The American Pediatric Society is delighted to award the 2023 Norman J. Siegel Outstanding Science Award to Dr. Chris Feudtner for his innovative research and leadership in pediatric palliative care and pediatrics more generally," said APS President Lisa Robinson. "His work in the fields of pediatric palliative care and medical ethics have had extraordinary real-world impact on the care of children with medical complexity and their families, and training of the next generation of pediatric health care practitioners and scholars. We are honored to welcome Dr. Feudtner to the American Pediatric Society's community of distinguished child health leaders and to recognize his outstanding contributions."
The award was created in honor of one of the world's leading nephrologists, Norman J. Siegel, MD, FASN. Dr. Siegel was an outstanding teacher and mentor, nurturing the early careers of numerous fellows and residents. Not only was he a leader within the medical community, but he also educated parents of the children he treated and left a lasting impression on their families.
Dr. Feudtner has contributed as a scholar and programmatic leader to three main areas in pediatrics and medicine: pediatric palliative care, children with medical complexity, and pediatric medical ethics. In all three areas, he has not only conducted and published research but has also created new programs and policies that have improved the care provided to children and families. In 2003, he cofounded CHOP's first pediatric palliative care team, which won The American Hospital Association's Circle of Life Award five years later. Dr. Feudtner's MPH master's thesis work on children with medical complexity resulted in the innovation of the Complex Chronic Condition (CCC) classification system. Regarding medical ethics, Dr. Feudtner began his career in this area as a 4th-year medical student conducting and publishing highly impactful studies on medical student ethical dilemmas. This work continued at CHOP when he was asked to launch a new Department of Medical Ethics. In recognition of the national impact and importance of Dr. Feudtner's work, the Hastings Center elected him as a fellow in 2014, the AAP bestowed on him the William G. Bartholome Award for Ethical Excellence, and the American Society of Bioethics and Humanities selected him for the Healthcare Ethics Consultant Certification Commission.
Prior to joining University of Pennsylvania School of Medicine, Dr. Feudtner was an Assistant Professor of Pediatrics at University of Washington. Dr. Feudtner is a graduate of Princeton University and completed medical school at University of Pennsylvania.
For more information about Dr. Feudtner and the Norman J. Siegel Outstanding Science Award, please visit the APS website.
### 
About the American Pediatric Society
The American Pediatric Society (APS) is a nonprofit organization founded in 1888 as the first pediatric society in North America. The mission of the APS is to shape the future of academic pediatrics through engagement of distinguished child-health leaders to represent the full diversity within the field. The 1,800 plus members of APS are recognized leaders of extraordinary achievement who work together to shape the future of academic pediatrics. For more information, please visit aps1888.org, and follow us on Facebook and Twitter.
Media Contact:
Lisa Thompson
Association Director
American Pediatric Society
(346) 980-9707
lthompson@aps1888.org