The American Pediatric Society Announces 2023 Election Results
HOUSTON, March 9, 2023 – The American Pediatric Society (APS) is pleased to announce the 2023 election results and wishes to thank all the members who participated and ran in this year's election. Your engagement and commitment to serve and vote are valuable to the continued success of the Society.
Clifford W. Bogue, MD – 2023-2024 President-elect
Clifford W. Bogue, MD, a pediatric critical care specialist, is the Waldemar Von Zedtwitz Professor and Chairman of Pediatrics at Yale School of Medicine, where he has been on the faculty since 1993. He is also the inaugural Chief Medical Officer of Yale-New Haven Children's Hospital, where he provides strategic and operational leadership for the Children's Hospital's clinical delivery systems, and Chairman of the Department of Pediatrics. An APS member since 2009, Dr. Bogue was elected Secretary/Treasurer to the APS Council in 2018. As President-elect, Dr. Bogue's initiatives include continuing the important work of the Council and the Committee on Diversity, Inclusion, and Equity to increase the diversity of our membership; supporting and expanding our partnership with the Society for Pediatric Research to develop joint programming; increase opportunities for APS member engagement with Council and committees; develop a strategic plan for developing philanthropy to expand the APS-supported programs; and expand the influence of our child health advocacy "voice".
Catherine M. Gordon, MD, MS – 2023-2024 Secretary/Treasurer-elect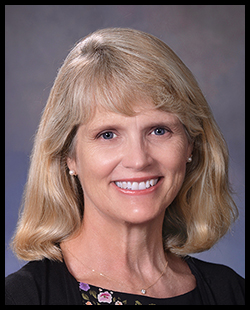 Catherine M. Gordon, MD, MS, is Senior Faculty at USDA/ARS Children's Nutrition Center and Department of Pediatrics Professor at Baylor College of Medicine as well as Attending Physician at Children's Hospital of San Antonio. Dr. Gordon has been an APS member since 2014 and has served in multiple society roles, including as a Nominating Committee Member, Councilor, and Career Support Committee Co-chair. Dr. Gordon's vision as APS Secretary/Treasurer is to contribute expertise in program development and management, planning new and supporting ongoing programs that promote the careers of all trainees and faculty along the academic pathway, particularly underrepresented groups. She is also interested in faculty development and wellness for trainees and faculty. Dr. Gordon's previous administrative roles have provided opportunities to establish and monitor budgets.
Lisa Chamberlain, MD, MPH – 2023-2028 Council Member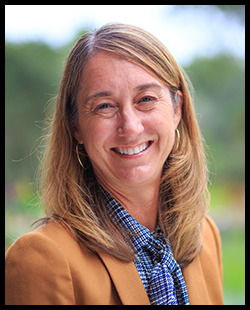 Lisa Chamberlain, MD, MPH, is a Professor of Pediatrics, Associate Chair of Policy and Community Engagement, Founder and Director of the Office for Child Health Equity in Stanford's Department of Pediatrics, and Associate Director of Stanford Center on Early Childhood. Dr. Chamberlain has been an APS member since 2014 and, as Councilor, intends to draw on her nearly twenty years of experience in translating research to policy and building coalitions to advance academic pediatrics and child health. She believes the APS has a unique advocacy voice and is committed to strengthening it. In her home institution, she founded and led community partnerships, diversity, equity, and inclusion efforts and served as the inaugural Associate Chair for Policy and Community Engagement. These roles have well prepared her to help lead the APS during this crucial time when evidence and equity must be advanced.
###
About the American Pediatric Society
The American Pediatric Society (APS) is a nonprofit organization founded in 1888 as the first pediatric society in North America. The mission of the APS is to shape the future of academic pediatrics through engagement of distinguished child health leaders to represent the full diversity within the field. The 1,800 plus members of APS are recognized leaders of extraordinary achievement who work together to shape the future of academic pediatrics. For more information, please visit aps1888.org, and follow us on Facebook and Twitter.
Media Contact:
Lisa Thompson
Association Director
American Pediatric Society
lthompson@aps1888.org